This is a cross post from our master site – Alex Shoolman: Learn how to improve your life with technology, see where it's going in the future and how you can take advantage of it.
I can still remember the delivery man handing me my first, brand new drone.
I'd read about them, I'd seen the awesome videos that Casey Neistats makes and I wanted to get it up in the air as quick as possible!
Within minutes though I was overwhelmed with boxes, cables, firmware updates, legal flight regulations, questions, more questions and a whole bunch of really annoying beeping sounds when I turned it on. Seriously, they wouldn't turn off!
It took me weeks of watching random YouTube videos, reading endless forum posts, Googling and fiddling around with the DJI GO 4 app to really get any type of clear grasp on how to properly and safely fly my shiny new toy.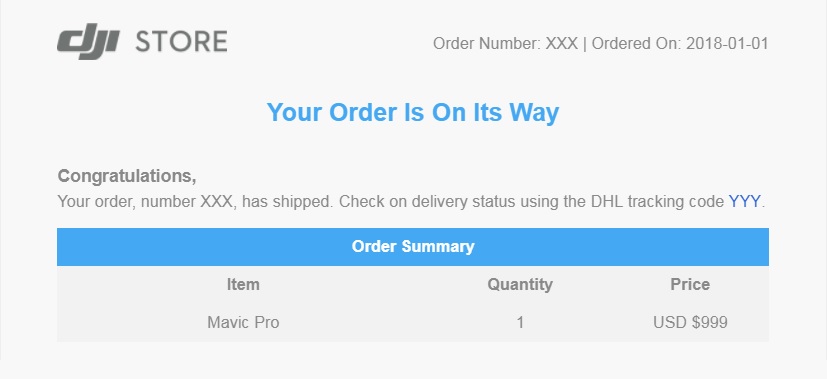 Have you just purchased a brand new drone? Maybe the new Mavic Air?
Are you madly tracking it via the postage website counting the days until it arrives or have you already unboxed it?
Even if you've already got it in your hot little hands, I'll bet you're:
Scared or nervous that you're going to crash and damage it
Wanting to know how to get those cool, professional looking videos
Not really sure where to start or how you can fly safely and obey the law
Wanting to get up and flying as quickly as possible
But don't worry, I was all those things too.
Introducing…
HOW TO FLY: Learn everything from taking off to the most advanced flight modes
CONFIDENCE:

 

Take to the sky for the first time knowing you won't crash your new drone
GORGEOUS VIDEOS:

 

Know your drone and get the best videos with professional results
SAFETY:

 

Know your countries laws, what to do and not do plus how to keep your drone safe
MONIES WORTH:

 

Learn everything your drone can do and get your monies worth out of it
ANSWERS:

 

Learn all the specs, details and info about your drone

Get up and flying within a few hours all while knowing that you're not only flying within the law, but that you're not going to crash and have thousands of dollars go up in smoke.
You'll be able to capture those silky smooth, cinematic videos you've all seen in no time plus you'll learn what to look out for and how to avoid the most common mistakes pilots make.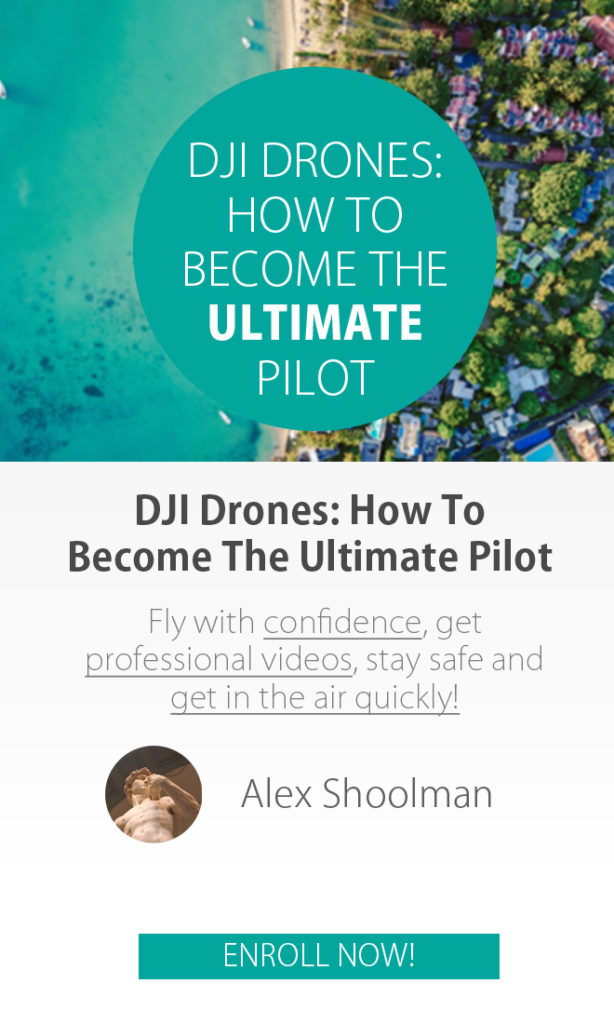 This material is covered with simple steps and clear demonstrations of how to fly. With hours and hours of one on one videos comprised of 49 sections you'll learn exactly what buttons to press and the best way to use your drone.
This course could very easily save you THOUSANDS of dollars by preventing you from crashing your drone or damaging it long term by doing the wrong thing. Best of all, this course will be with you right from the basics, all the way up to advanced flying modes and tips on how to perform cinematic video recording, panoramas and more.

What You Will Get
Lifetime Access
30-Day

 

Money Back Guarantee
8.5+ Hours

 

of Practical And Flying Videos
Confidence

 

that you know how to fly within the law
A dedicated section on

 

how to avoid crashing

 

or damaging your drone
A

 

huge advantage over everyone else

 

that will get you flying your drone fast
The new ability to produce

 

gorgeous, professional grade videos

 

and photos
Not just vague descriptions but specific,

 

step-by-step instructions

 

that cover everything

What You Will Learn
Why flying indoors often results in new pilots crashing their drone
How to get those silky smooth videos that everyone loves to watch, even if you're new
Special points that are unique to your drone on how to avoid long term damage

The specifications of your drone and how complex they really are
The reason there are so many restrictions on drones and where you can fly them
A huge mistake many pilots make when storing their drone in the car and how to avoid it
How to fly your drone to get the best videos and why most people fail
What other great 3rd party apps are out there to get the most out of your drone
For the newer readers... if you're interested in learning more about being mortgage free in under 10 years, automatically and without cutting back on the things you love... You'll probably like How To Pay Off Your Mortgage Early, Go From No Idea To Mortgage Free In Under 10 Years.
The benefits include: 1) How to pay off your mortgage faster than 99% of people with one hour a month of work 2) How to get rid of your debt and have the freedom to spend money on the things you love, guilt free 3) Clear outline of how to setup your expenses, mortgage and general finance 4) How offset accounts work and how to get the same result without being gouged by the big banks 5) How to cut through the crap and focus on the things that truly matter when taking down a mortgage 6) How to adjust the strategy so it works for you, even if you have kids, even if you only have one income 7) How to do all of these things and maintain a normal social life (and never be cheap).
LIMITED TIME 91% OFF FLUFFY BUNNY EASTER CELEBRATION!!!