Whenever I do a random ass calculation on here to prove a point, I'll often use the following example:
A $400,000 loan at 7% for 30 years.
Reading around the Interwebz it seems that this is actually not what most financial people use when they do example calculations.
Let's say you took a principal and interest loan for a $150,000 over a term of 25 years…
So if your balance is $20,000 and your home loan was originally $300,000…
The interest charged on a $300,000 Home Loan at a rate of 7.15% over 30 years…
Now these all paint the rosey picture of first home owners that have the "average" loan of around $250,000 or so… but then I also come across other things like this from The Age:
For 22-year-old Ms Lay, support from her parents was the key to a contract for a $610,000 house and land package at Mirvac's Harcrest estate in Wantirna South.
Now it doesn't say specifically that this 22 year olds loan was $610,000*… but I don't imagine it'd be too far off that. So on one hand we have loans as low as $150,000 and on the other loans as high as $610,000… which is it Australia? Well lets have a look at the raw stats shall we? Going to the Australian Bureau of Statistics we can find here that:
In June 2011, the average amount borrowed by FHBs with a mortgage was $275,000 (in 2009-10 dollars), while the average amount borrowed by non-first home buyers with a mortgage was $305,000 (in 2009-10 dollars).
So there we have it, your average loan for Australians in 2010 is about $290,000. Unfortunately this is an average for all of Australia… and I fear that mortgages in Melbourne and Sydney will be far above this amount as housing is just simply too damn high.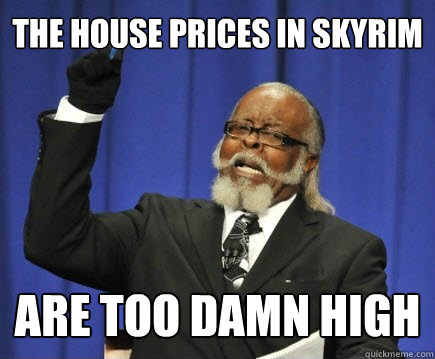 Now I may be in some kind of freakish high mortgage bubble zone here… but many people I know have mortgages around the $400,000 mark and it's clear that in Melbourne and Sydney at least, average mortgages are likely quite a bit above the $290,000 mark, likely $350,000+. As for the interest rates of 7%, I think that it's quite fair given the normal figure people throw around is 8% and historically it has gone much higher. But I'd be very interested to hear if my assumption is correct or not so please post in the comments if you'd like
*HOLY CRAPSTICKS $610,000!???!! Even with a 10% deposit (which is considered almost "unobtainable" due to the high house prices here in Australia to most first home buyers) that's a loan of around $550,000!! At 22!! That is one BIG. ASS. LOAN. I hope Ms Lay is an international movie star or something…
For the newer readers... if you're interested in learning more about being mortgage free in under 10 years, automatically and without cutting back on the things you love... You'll probably like How To Pay Off Your Mortgage Early, Go From No Idea To Mortgage Free In Under 10 Years.
The benefits include: 1) How to pay off your mortgage faster than 99% of people with one hour a month of work 2) How to get rid of your debt and have the freedom to spend money on the things you love, guilt free 3) Clear outline of how to setup your expenses, mortgage and general finance 4) How offset accounts work and how to get the same result without being gouged by the big banks 5) How to cut through the crap and focus on the things that truly matter when taking down a mortgage 6) How to adjust the strategy so it works for you, even if you have kids, even if you only have one income 7) How to do all of these things and maintain a normal social life (and never be cheap).
76% OFF CORONA CONTENT SALE!!!