The First Home Owners Grant SA is a fantastic program that gives eligible people $15,000 for free! You absolutely *don't* want to miss out on this, so as an independent site specialising in mortgages and homes, we've gone through every website and scrap of information out there to develop this ultimate guide. Get our expert advice and ensure you don't miss out on any of that cash.
What Is The First Home Owners Grant?
The First Home Owners Grant (FHOG) or also sometimes called the First Home Buyers Grant, is a state sponsored grant that's given to eligible people buying or building their first home in SA. Depending on your eligibility and what type of home or land you're buying, you can get a significant amount of money added that deposit you're saving for, helping you finally get onto the property ladder.
How Much Is The First Home Owners Grant?
SA offers a $15,000 First Home Owner Grant for people that meet the eligibility criteria.
How Does The First Home Owners Grant Work?
In general the process is similar to many other government programs. Assuming you meet the eligibility criteria, you download, complete and lodge the application form to the correct state department. You can also apply for the FHOG through an approved agent such as your lender (a bank or other financial insitution) and they will submit it on your behalf.
The government reviews the form and if everything checks out, you, your bank or your builder receives the grant money. Notably, the grant money is not means tested (so your income doesn't matter) and you don't have to pay tax on it which makes it even better.
Who's Eligible For The First Home Owners Grant?
To be eligible for the First Home Owners Grant in SA:
Property Eligibility:
The market value of the property must be $575,000 or less
You must be buying or building a new home (including a house, flat, unit, townhouse or apartment) in South Australia and that home will be your principal place of residence
You are purchasing a new home that has not been previously occupied or sold as a place of residence and includes a substantially renovated home.
Personal Eligibility:
Each applicant must be at least 18 years old
At least one applicant is an Australian citizen or permanent resident. New Zealand citizens permanently residing in Australia who hold Special Category Visas may also apply
You must be a first home buyer as a person, not as a company or trust
You or your spouse/domestic partner have not held a relevant interest in an Australian residential property prior to 1 July 2000
You or your spouse/domestic partner have not occupied an Australian residential property in which you had a relevant interest on or after 1 July 2000 for 6 months or longer
You and your spouse/domestic partner have not previously received a first home owner grant in any state or territory of Australia. If a grant was received but later paid back together with any penalty (if applicable) you may be entitled to reapply for the grant
All applicants must reside in the home as their principal place of residence for a continuous period of at least 6 months commencing within 12 months of date of settlement for contracts to purchase, or the date construction is completed for owner builders or contracts to build
As you can see, there are quite a few hurdles to jump through. On top of all the points above, there are also a few other pitfalls to be wary of:
Don't assume your lender will inform you of your eligibility or otherwise for the grant – do your own research. It's also highly recommended you enlist the help of a solicitor at some point if you are unsure of more complicated aspects of the grant or eligibility
You won't receive the FHOG as a direct payment – it's only available on settlement, or when the slab is laid if you're building, and will be directed to the builder or other involved parties, so don't expect to be able to spend it where you please
The date you sign the form must be after the date on your contract of sale or building contract. Sounds simple, but there are times when being too organised will come back to haunt you!
Be careful if you're buying off the plan. If your house is eventually valued at more than the FHOG cutoff then you'll miss out
The laws and rules surrounding the FHOG can make it difficult for many First Home Buyers to understand. By their very nature they are "first home buyers" and thus, new to the world of property buying or building which means everything is all the more complex. However I always think more information is better than too little. Just take your time, and take advantage of anyone you can ask for advice such as your builder or bank.
How Do I Apply For The First Home Owners Grant?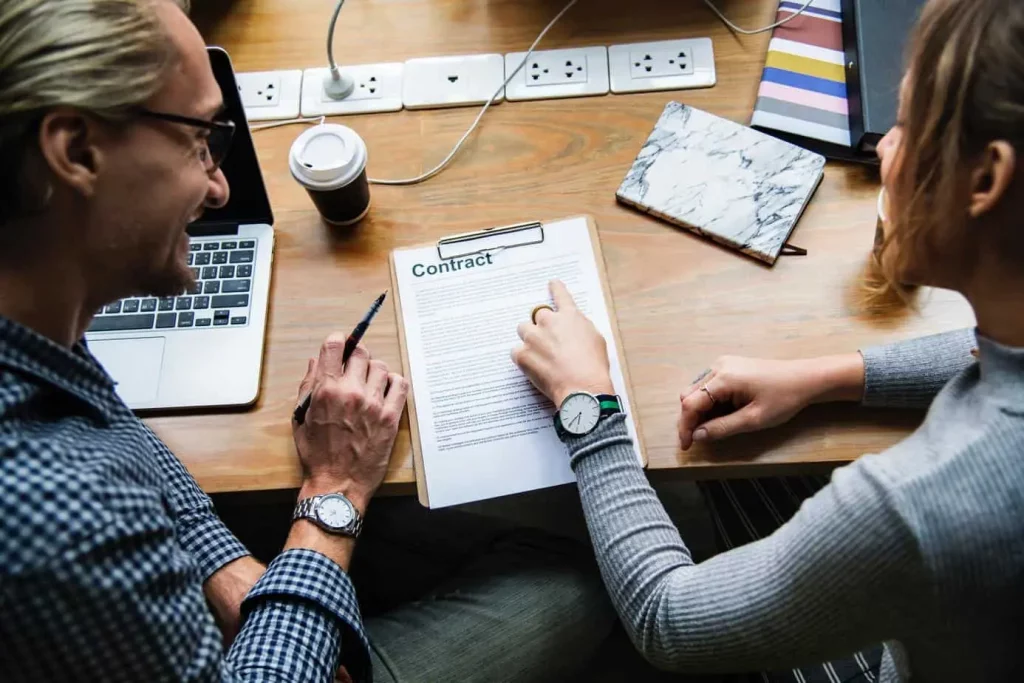 Getting And Submitting The Application Form
You can download the First Home Owners Grant Application Form and submit it, together with the supporting documentation, to the SA Revenue office via their email address: [email protected]
OR
Ask your home loan provider (your bank or financial institution) to lodge the application on your behalf
Filling In The Application Form
Be sure to write clearly using block letters and a black pen
Follow all instructions and ensure all required fields are completed
Use your full legal name exactly as it appears on your birth certificate or passport
Ensure you include any former or maiden names
If mistakes are made do not use white out. You can cross it out and write your correction near it. All parties must initial the correction or if you prefer you can simply print out that page again and redo it
The date you sign the form must be after the date on your contract of sale or building contract
The application form must be officially witnessed by someone over the age of 18. The witness cannot be a family member. If you and your partner are applying together then you cannot witness each other's signature. The witness must clearly write down their full name including any middle names and residential address (PO Boxes are not acceptable).
Required Supporting Documents
Please note that all ID and additional documents must be certified!
ID to certify that you are an Australian citizen:
Australian birth certificate issued by Registry of Births, Deaths & Marriages, OR
Australian citizenship certificate, OR
Australian Passport
Additional certified documents in the following situations:
A certified copy of your marriage certificate if married
A certified copy of your divorce certificate if divorced
A certified copy of the death certificate of your spouse/partner if widowed
A statutory declaration with the following information if separated:

Former spouse/partner's name
Former spouse/partner's date of birth
Former spouse/partner's current address (if known)
Date you were married or commenced your domestic relationship
Date you separated

A statement declaring you do not live together and have no intention of resuming cohabitation

A certified copy of the change of name certificate if you have changed your name
Frequently Asked Questions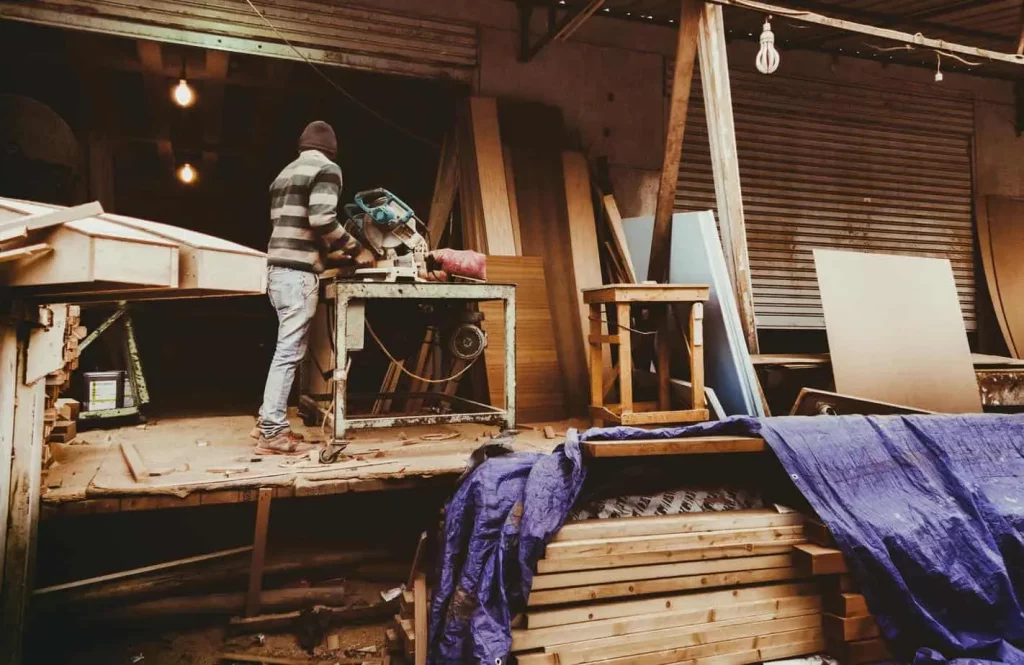 What if I move out of the home before the minimum period of occupancy?
If you move out of the newly built or bought home within the mandated minimum period of occupancy then you'll need to repay the grant, as you won't have meet the requirements.
Can I apply for the grant if I'm a temporary resident?
No. The grant is not available for temporary residents. At least one applicant must be a permanent resident or Australian citizen
My partner and I are buying a property, do we each get a grant?
No. Even if both people have never owned properties or received the grant before, only one grant is payable per property.
Does my income affect the grant and is the grant taxed?
The First Home Owners Grant is not means tested, meaning that it isn't affected by your income. The grant is also not taxed either.
What sort of home qualifies for the grant?
A "new home" is classified as being any house, unit, flat or other type of self-contained fixed dwelling that meets local planning standards.
Can I get the grant when buying an existing home?
No. The First Home Owners Grant is only available to newly bought, built or substantially renovated homes.
I own property outside of Australia, can I still qualify for the grant?
Yes. As long as you haven't owned property in Australia before and meet all other eligibility requirements.
Can I get the grant if I'm buying or building a new investment property?
You may be eligible for the grant on an investment property depending on what other interests you own on other residential property
Can I claim the First Home Owner Grant for inheriting a property?
No. To be eligible for the grant you must either be a buyer or builder of the property.
For the newer readers... if you're interested in learning more about being mortgage free in under 10 years, automatically and without cutting back on the things you love... You'll probably like How To Pay Off Your Mortgage Early, Go From No Idea To Mortgage Free In Under 10 Years.
The benefits include: 1) How to pay off your mortgage faster than 99% of people with one hour a month of work 2) How to get rid of your debt and have the freedom to spend money on the things you love, guilt free 3) Clear outline of how to setup your expenses, mortgage and general finance 4) How offset accounts work and how to get the same result without being gouged by the big banks 5) How to cut through the crap and focus on the things that truly matter when taking down a mortgage 6) How to adjust the strategy so it works for you, even if you have kids, even if you only have one income 7) How to do all of these things and maintain a normal social life (and never be cheap).
76% OFF CORONA CONTENT SALE!!!